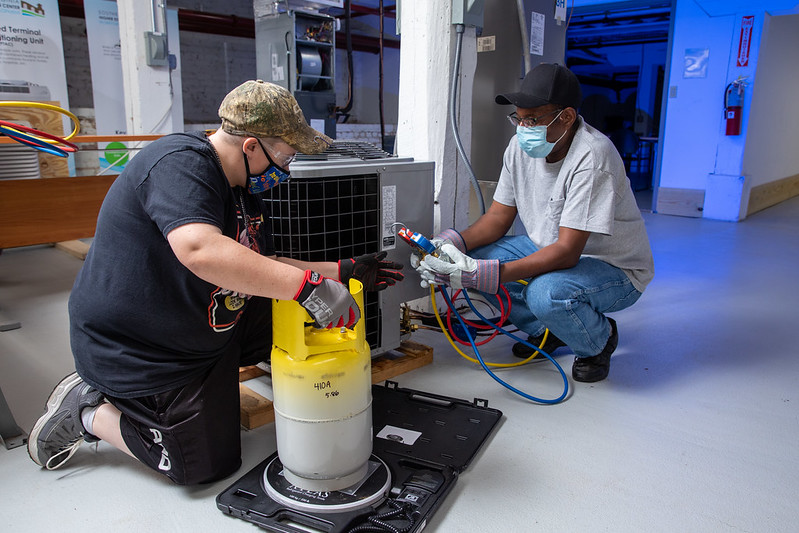 Throughout the month of July, SVHEC is hosting several information sessions for the [email protected] and [email protected] training programs.
Individuals interested in the HVAC program are encouraged to attend an information session on July 12 or 19 at 12 noon, or July 13, 14, 15, 20, 21 and 22 at 4:00 p.m. Attending an information session is required before enrolling in the HVAC program. 
Students enrolled in the HVAC program learn in-demand skills like heating, cooling, air distribution, refrigerants and oils, heat pumps, basic maintenance, and more. This 8-month, hands-on training program provides students with an opportunity to earn several industry-recognized certifications including NCCER HVAC Core, Level 1 and 2 and OSHA 10 General Industry.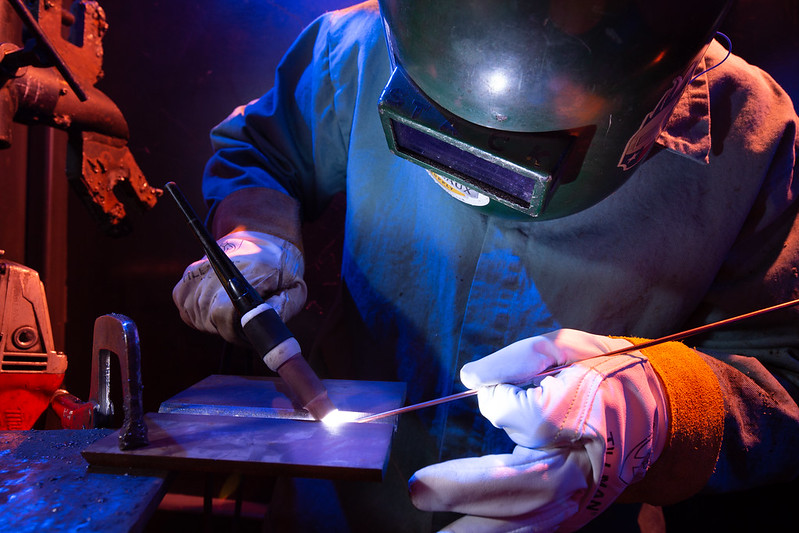 Individuals currently working in the HVAC field who need certifications to work towards earning a journeyman's card. Classes are scheduled to begin on September 14th.
Enrollment is also open for the SVHEC's 10-month, hands-on welding training program. Welding information sessions will be held on July 13, 14, 15, 20, 21 and 22 from 12 noon until 2 p.m. Attending an information session is required before enrolling in the welding program. [email protected] trainees receive hands on training in Stick, MIG, Flux Core, and TIG welding on both plate and pipe, as well as OSHA 10 General Industry training. Trainees will acquire knowledge and skills in welding safety and quality, arc welding equipment and setup, thermal cutting, and joint fit up and alignment, just to name a few. Classes are scheduled to begin on August 31st.
Both non-credit programs are accredited by the National Center for Construction Education and Research (NCCER). Individuals who successfully complete either program will have the opportunity to earn their NCCER welding certification or several NCCER HVAC certifications. This portable, 3rd party validated industry credential is recognized by employers across the nation. Successful completion of the program will also earn students the OSHA 10 General Industry completion card and the National Career Readiness Certificate.
Financial assistance is available to help with program costs. Individuals interested in the Welding may email or call 434-572-5593 for more information. The contact for HVAC is and 434-572-5593.