Leadership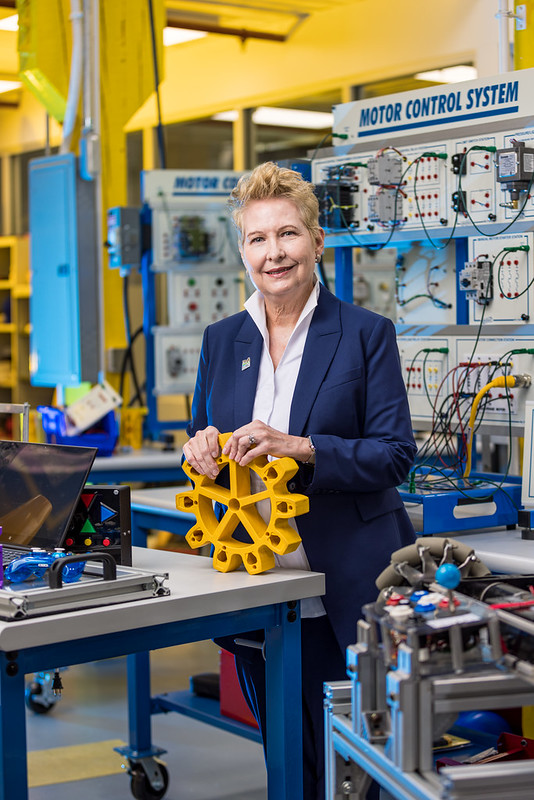 Dr. Betty H. Adams has served as the executive director of the Southern Virginia Higher Education (SVHEC) since 2009. In this capacity she oversees the SVHEC's strategic growth and ensures agency activities are aligned with its mission and values. She is a transformational leader with nearly three decades of experience developing, implementing, managing, and evaluating adult learner programs.
With both private and public sector executive level positions, Dr. Adams' has overseen comprehensive growth and academic achievement in private, state, and community college settings.She has led the development, implementation, and management of comprehensive planning and effectiveness systems at rural and urban community colleges and for the 58-institution North Carolina Community College System. Her conceptual model of institutional accountability, "The Essential Model," was used by the North Carolina statewide community college system office to achieve a comprehensive, integrated, outcomes-based, and user-friendly system of planning and effectiveness.
An experienced leader with a proven record, Dr. Adams has led the SVHEC in successfully developing and implementing four workforce training initiatives, achieving financial stability, and bringing clarity and focus to the agency's mission and brand.
Dr. Adams holds a Master of Business Administration degree from East Carolina University, and a Doctorate of Education degree from North Carolina State University.
Board of Trustees
The Board of Trustees of the Southern Virginia Higher Education Center is made up of business and community leaders who are devoted to Southern Virginia and to the belief that education is the catalyst for change. Board members include:
Mr. Peter Blake
Mr. Jeff Davis
Dr. Angela Hairston
Mr. Stanley Jeffress-chairman
Dr. Quentin R. Johnson
The Honorable Louise Lucas
The Honorable Daniel "Danny" Marshall
Ms. Sheri McGuire (Designee of Longwood University President)
The Honorable Hubert Pannell
Mr. Tom Raab (Designee of Virginia Community College System Chancellor)      
Dr. Jerry Wallace
Ms. Grey Watson
Dr. Annie Wimbish
Mr. Dennis Witt
The Honorable Thomas "Tommy" Wright
Next Board of Trustees Meeting: December 6, 2023 at 12pm
Next Executive Committee Meeting: December 6, 2023 at 11am.