AWS Accredited Testing Facility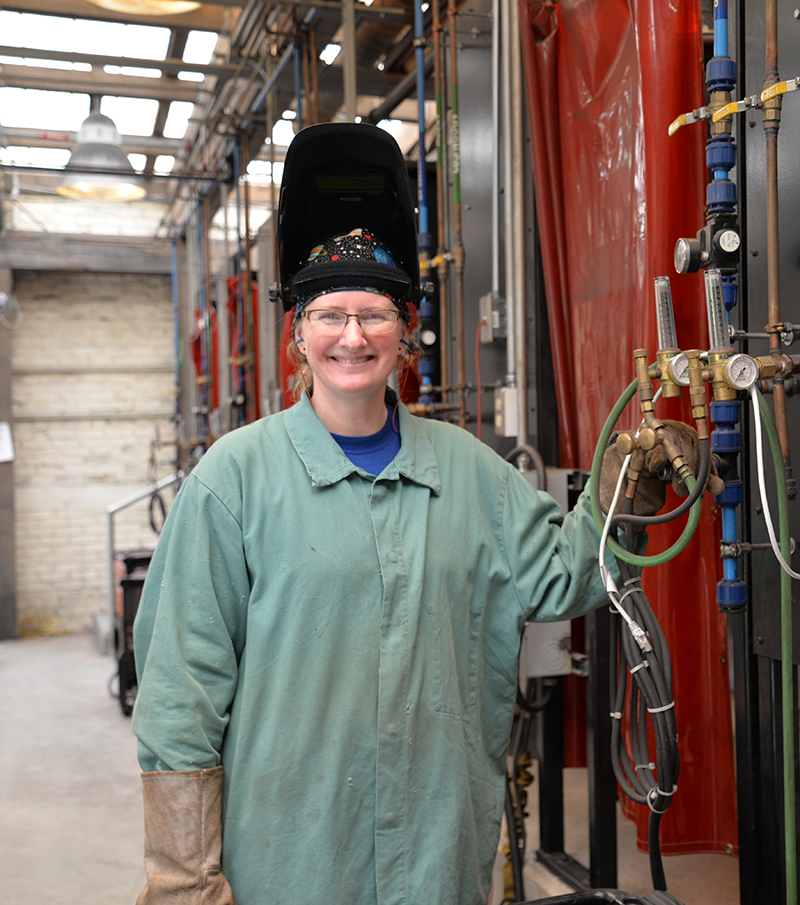 American Welding Society Accredited Test Facility (AWS ATF)
AWS ATFs play an integral part in the operation of the AWS Certified Welding program and have proven that they have the necessary resources to test welders to this nationally recognized and accepted program.
AWS Certified Welder Program
The Certified Welder program is a performance-based program with no prerequisite courses or certifications required. The program tests welders to procedures used in many areas of the welding industry including structural steel, petroleum pipelines, sheet metal and more. Successful certification will provide "transferrable" credentials that you may take with you wherever you go.
The AWS ATF at the Southern Virginia Higher Education Center offers welder certifications in the following processes:
SMAW (Shielded Metal Arc Welding)
GTAW (Gas Tungsten Arc Welding)
FCAW (Flux Cored Arc Welding)
GMAW (Gas Metal Arc Welding)
For questions concerning AWS certified welder credentials please call 434-572-5486 or email .