Bachelor's Degrees
The Southern Virginia Higher Education Center (SVHEC) offers convenient, affordable access to many bachelor's degrees through our college partners, including:
Accounting
Business Administration (Bachelor's and Master's)
Civil Engineering Technology
Communication (professional communication)
Computer Science (Bachelor's and Master's)
Criminal Justice
Dental Hygiene (Bachelor's and Master's)
Education & Teaching
Elementary Education (Bachelor and Master's)
Engineering, Computer
Engineering, Electrical Systems Technology
Engineering, General Engineering Technology
Engineering, Mechanical (Manufacturing Systems)
Engineering, Mechanical (Nuclear Systems)
Finance
Health Sciences (human services administration concentration or human services minor available)
Human Services (Associate and Bachelor's)
Management
Marketing
Medical Technology
Information Systems & Technology
Nursing, RN to BSN
Professional Writing
Psychology
Social Work
Special Education (Interdisciplinary Studies: Teacher Preparation)
For more information or to enroll, email , call 434-572-5456, or text us at (434) 272-8742.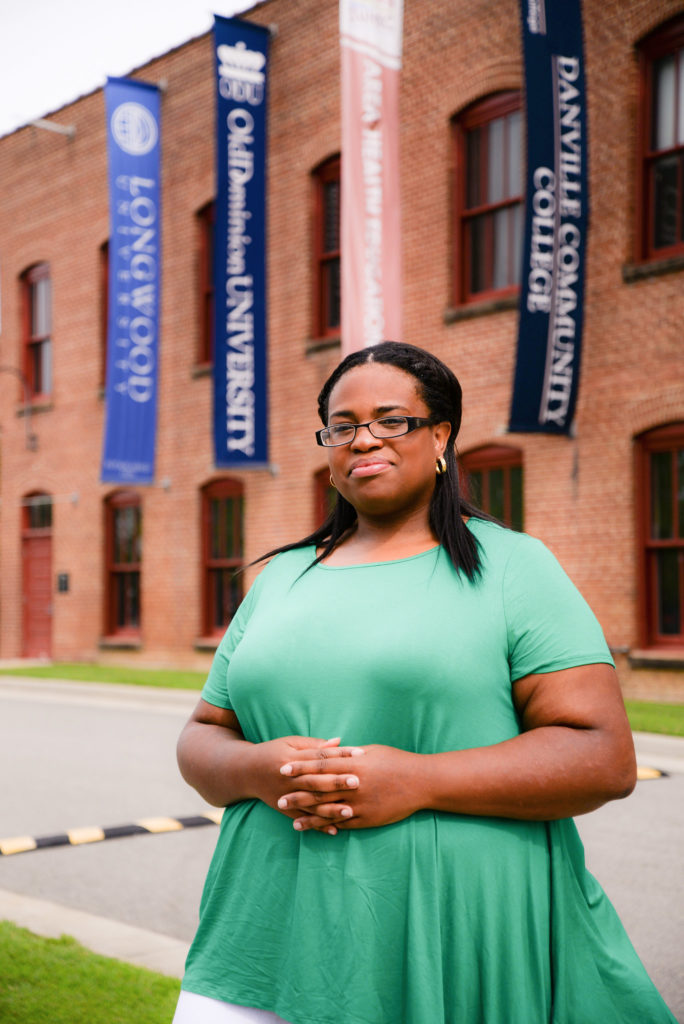 Sherrita Clark

Without the Higher Education Center there is no way possible that I would be where I am today. I obtained two AssociateDegrees through the community colleges, and completed a Bachelors degree through ODU online. I am a working mother of three, and the Center has made it convenient for me to further my education by housing different educational institutions all in one location.