Career Tech Academy
Explore Opportunities. Empower Your Future.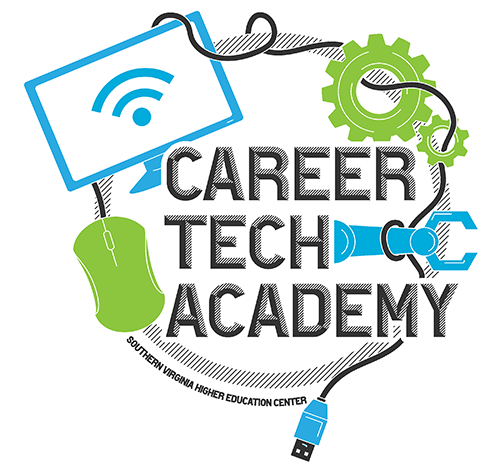 The Career Tech Academy (CTA) is a year-long, hands-on training program for high school juniors and seniors from Charlotte, Halifax, and Mecklenburg Counties. Through hands-on training, students gain in-demand job skills in Automation & Robotics, Energy Systems Technology, Information Technology (IT), and Welding (currently welding is only available to Halifax County students). After completing year one training as juniors, students may return for their senior year to enroll in level 2, Work-Based Learning or they may pursue a different level one training program.
Students may earn high school and community college credit, a Career Studies Certificate through Danville and Southside Virginia Community Colleges, and industry recognized certifications. The CTA experience follows the framework of the Virginia Department of Education's requirements for Profile of a Virginia Graduate, incorporating the 5 C's: Critical Thinking, Creative Thinking, Collaboration, Communication and Citizenship.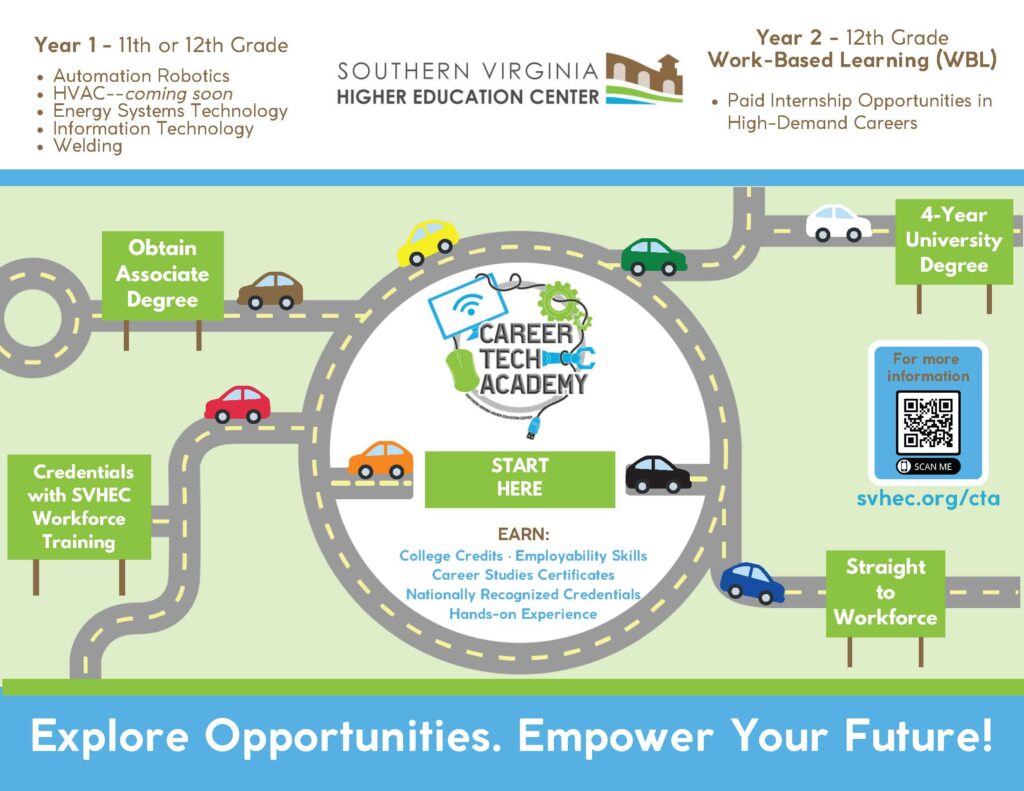 Year 1 CTA Student Experience
Year 1 students work in real workplace labs and utilize soft skills to prepare them with the knowledge and certifications required for employment in southern Virginia's manufacturing and technology industries. Students attend classes at the SVHEC from 8:00 a.m.-10:20 a.m., Monday-Friday, then return to their home high schools for the remainder of the instructional day. In the Career Tech Academy we don't sit–we do. That means students are engaged in active, hands-on learning working with their mind and their hands. We provide students with the freedom to explore career opportunities and the support they need to be successful.
Year 2 CTA Student Experience
The focus of a Year 2 CTA student (seniors only) is to enhance the hands-on experience in the workforce through apprenticeships, internships, job shadowing or mentoring. Year 2, Work-Based Learning students are matched with regional employers, and go to their work sites three days a week to participate in a hands-on, real-world work experience. While at their work site, students function as employees applying the knowledge and skills gained in their Year 1 training, and learning new workplace success skills. Students attend classes at the SVHEC two days a week where they hone their employability skills and work towards additional industry-recognized certifications such as Forklift Operator Certification and OSHA 30.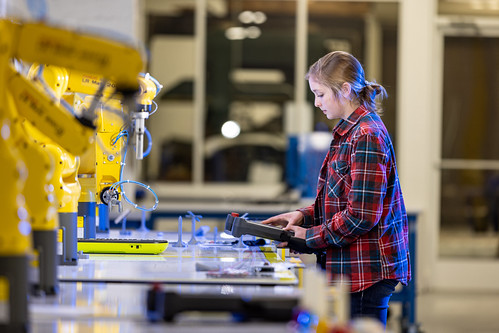 Automation & Robotics
Automation & Robotics teaches the principles of robotic technology and the integration of robotics into automated systems. The program's curriculum is vendor-neutral meaning students learn how to apply the principles taught no matter what equipment they encounter in the workforce. Students may earn 19 college credits from Danville Community College, and a Career Studies Certificate.
In-demand skills acquired include:
Installation and configuration
Programming and coding
Troubleshooting automated and robotic systems
Automation & Robotics training will prepare you for a wide variety of jobs, including:
Robotics Technician
Manufacturing Technician
Manufacturing Troubleshooter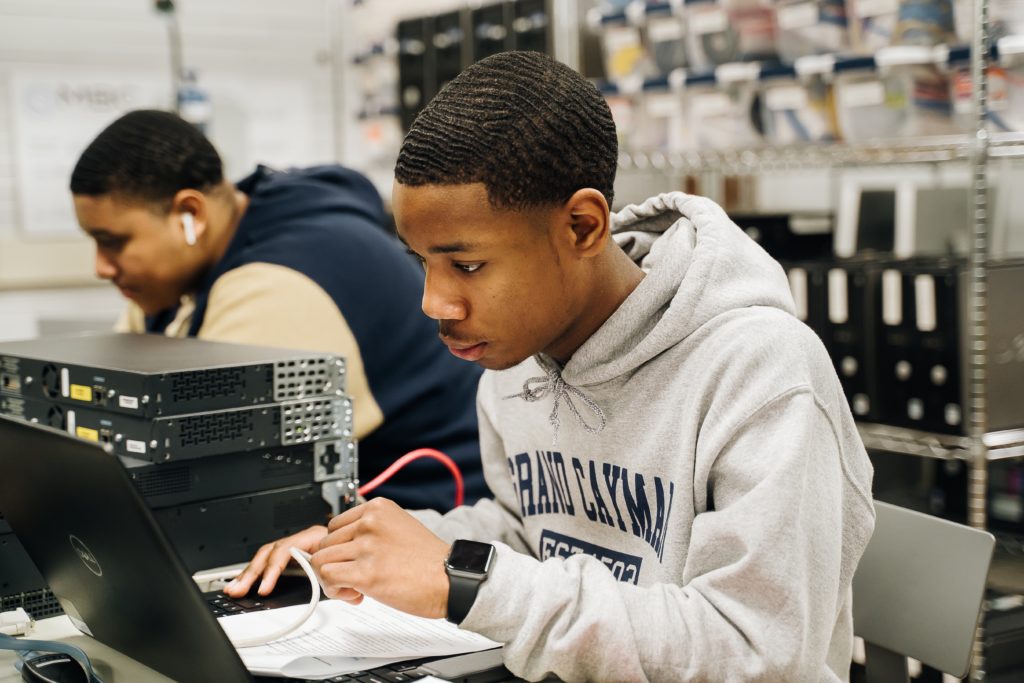 Information Technology
Real workplace labs and soft skills prepare individuals with the knowledge and certifications required for employment in Southern Virginia's growing information technology industry. Students can earn their National Career Readiness Certificate, CompTIA IT Fundamentals, CompTIA A+ and CompTIA Server+ certifications.
In-demand skills acquired include:
Hardware Repair
Installing & Configuring Operating Systems
Cable Termination & Testing
Wireless Networking
Configuring Servers
Managing Servers & RAID
Security
Virtualization
Information Technology training will prepare you for a wide variety of jobs, including:
Data Center Technician
Network Administrator
Cybersecurity Analyst
IT Specialist
Help Desk Support
PC Technician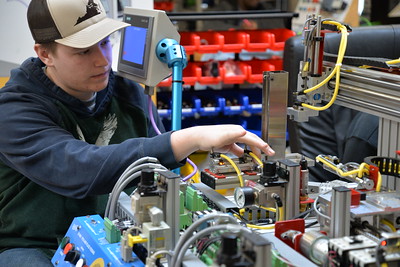 Energy Systems Technology
In this program you will learn about all modes of energy and energy transmission used in modern technology. Training in Energy Systems Technology gives you the skills needed to pursue a career in one of the fastest growing sectors in the United States. Possible career opportunities include energy, automation, industrial maintenance, and utility technician. Explore other energy careers through the Virginia Energy Workforce Consortium.
In-demand skills acquired include:
Energy Generation, Transmission, & Distribution
Electrical Circuits & Theory
Conductors & Cable
Electrical Drawings
Residential Wiring
Motor Controls
Principles of Energy
Hydraulics & Pneumatics
PLCs
Electrical & Mechanical Components
Digital & Analog Fundamentals
Energy Systems Technology training will prepare you for a wide variety of jobs, including:
Electrical & Electronics Engineering Technician
Electrician
Industry Machinery Mechanic
Maintenance & Repair
Smart Operator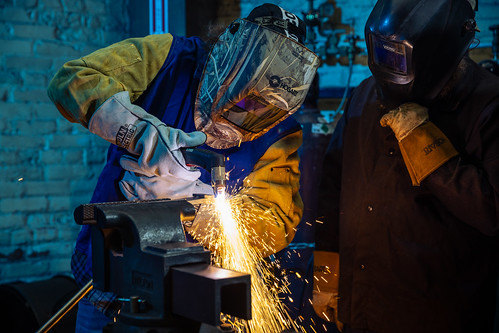 Welding
**Please note the Career Tech Academy's Welding program is only available to Halifax County High School students.
Welding introduces students to the fundamentals of welding principles and processes including Stick, MIG, and TIG welding. A heavy emphasis is placed on safety and students receive OSHA-10 General Safety instruction.
In-demand skills acquired include:
Stick welding
MIG welding
TIG welding
Construction math
Blueprint reading
Safety
Pursuing welding training will open the doors to a variety of careers including:
Welder in the Construction Industry
Pipe Welder
Underwater Welder
Welding Educator
Welding Inspector
Contact Us
To learn more, please contact:
Mecklenburg County Public Schools
Megan Hendrick, CTE Coordinator
(434) 738.6111 ext. 1031

Halifax County Public Schools
Rebecca Saunders, CTE Coordinator
(434) 575.2013

Charlotte County Public Schools
Julianna Reeves, Guidance Counselor
(434) 542.4111 ext. 4120

For all other questions and concerns, please reach out to:
Stephanie Robinson, CTA Administrator
(434) 572.5492

---
Program Videos–There are five CTA videos. Click next or back on the video to navigate through them.