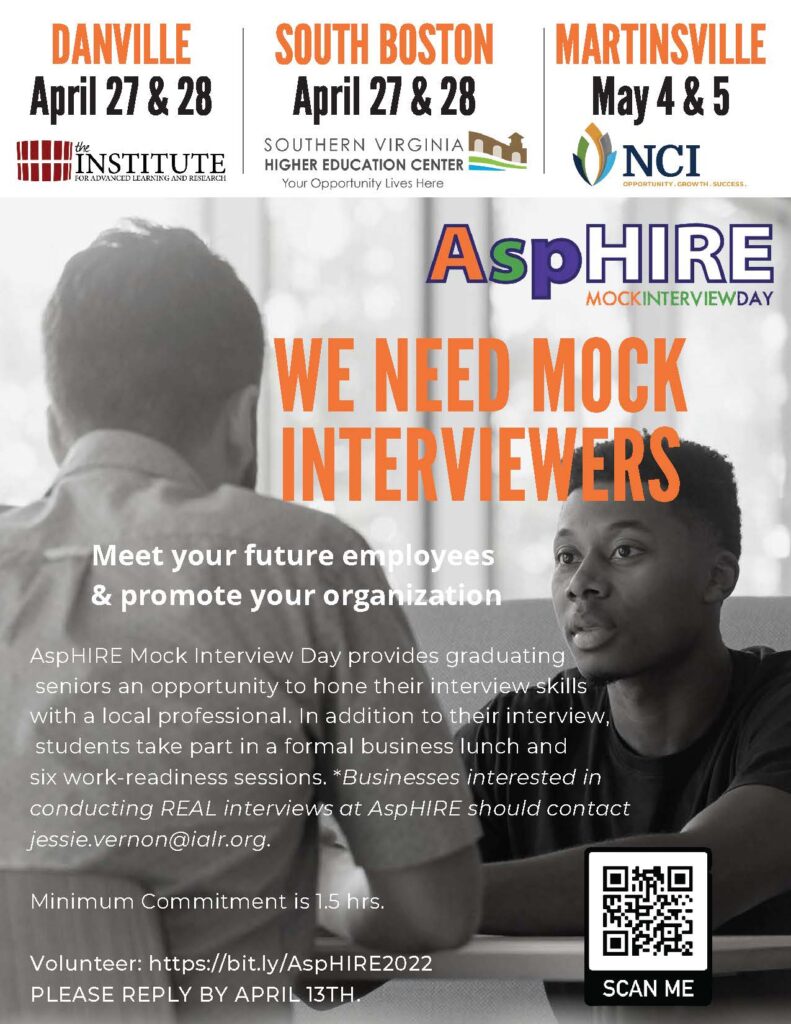 In partnership with the Institute for Advanced Learning & Research (IALR) and the New College Institute, the Southern VA Higher Education Center will host the AspHIRE: Mock Interview Day on April 27th and 28th. This event represents an expansion of the partnership that brings southern Virginia the annual Career ChoICE Expo for over 4,000 7th and 9th graders across the region.
During the AspHIRE event, graduating high school seniors will have an opportunity to hone their interview skills by participating in mock interviews. Students will also participate in six work-readiness sessions on a range of topics from Benefits and HR Basics to Professionalism and Communication. During lunch, students enjoy a plated meal with business leaders that includes an etiquette lesson and an opportunity for students to practice their communication skills in a professional setting.
SVHEC is seeking volunteers to serve as interviewers for the mock interviews, and session leaders to facilitate the work-readiness workshops. Interested individuals are asked to complete a short form at bit.ly/AspHIRE2022.
---