SVHEC's Career Tech Academy (CTA) has been chosen by Dominion Energy and the National Energy Education Development Project (NEED) to receive the Solar for Students Award.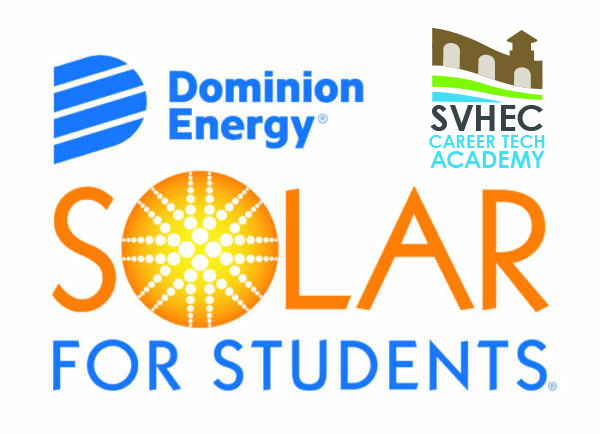 This award is available to Virginia schools and STEM-related educational organizations.
According to CTA administrator Stephanie Robinson, this award will be a step forward for the program.
"As our mechatronics program makes a shift to introduce mechanical and electrical concepts that focus on the energy sector, this resource will continue to promote educational awareness to not only our CTA programs, but our community and K-12 partners," she said.
As part of this award, the CTA will receive:
1.2 kilowatt photovoltaic system that converts sunlight into electric power, often referred to as "solar on a stick."
An online monitoring tool, to provide real-time data on the system's activity and the amount of electricity generated.
Solar energy training for identified staff.
Solar curriculum, based on state standards, and hands-on kits that will teach students how solar works and how energy, the environment, and economics are all part of energy decision making.
Connections to other Solar for Students program participants to share data, partner on projects and expand learning.
The CTA at SVHEC is a year-long hands-on training program available to high school students in 11th and 12thgrades from Halifax, Charlotte and Mecklenburg Counties. The program is now enrolling for the 2020-2021 school year. If you would like more information on the Career Tech Academy, contact Stephanie Robinson, 434-572-5497, .