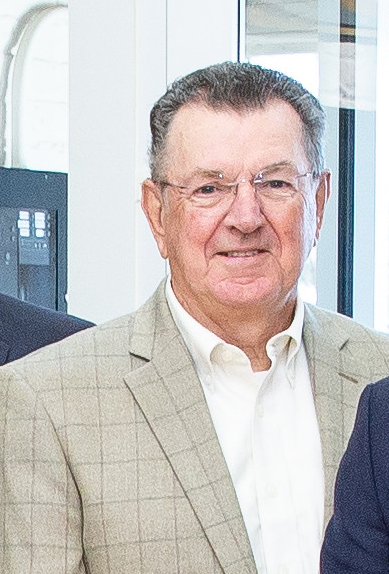 Dennis Witt has been named chairman of the Southern Virginia Higher Education Center's (SVHEC) Board of Trustees.
Witt was unanimously selected to the position at the June 5, 2020 board meeting, and replaces Mattie Cowan who has served as Board of Trustees' chairman since 2017.

"The SVHEC has been blessed with superior board leadership, and Dennis Witt certainly fits that mold. From chairing the Southern Virginia Higher Education Foundation to serving on the SVHEC Board's Executive Committee, he has been intimately involved in the Center's growth and development for the past five years. Furthermore, Dennis' steady hand is exactly what we will need to navigate the challenges of COVID-19," said Dr. Betty Adams, SVHEC Executive Director.

He was first appointed to the SVHEC's Board of Trustees by Governor Terry McAuliffe in October 2017, and was reappointed to the board in December 2019 by Governor Ralph Northam. Witt is also a member and former chairman of the Southern Virginia Higher Education Foundation board.

A resident of the Town of Halifax, Dennis Witt brings 40 years of public service experience to his role as board chairman. He is a retired educator who served as a public school superintendent for 19 years, the last seven years as superintendent of Halifax County Public Schools. Witt was recognized for his school leadership on multiple occasions, including being named the Virginia Region VIII Superintendent of the Year in 1999.

Having held multiple elected positions, Dennis Witt is recognized as a dedicated public servant. He is a past member of the Halifax Town Council, GO Virginia Region 3 Council, and past member and chairman of the Halifax County Board of Supervisors.

In remarks to the Board of Trustees following his selection as chairman Witt stated, "It's an honor and a privilege, and is humbling to be chairman of this distinguished board. I want to thank this board and all previous boards for the vision, dedication, and commitment to expand post-secondary opportunities for Halifax County and Southside Virginia."

Witt also extended thanks to outgoing chairman Mattie Cowan for her "steady hand and outstanding leadership over the last two years," and to Dr. Adams and the SVHEC staff "for their tireless efforts to continue providing services for our citizens and students."

The SVHEC Board of Trustees is made up of business and community leaders who are devoted to Southern Virginia and to the belief that education is the catalyst for change.