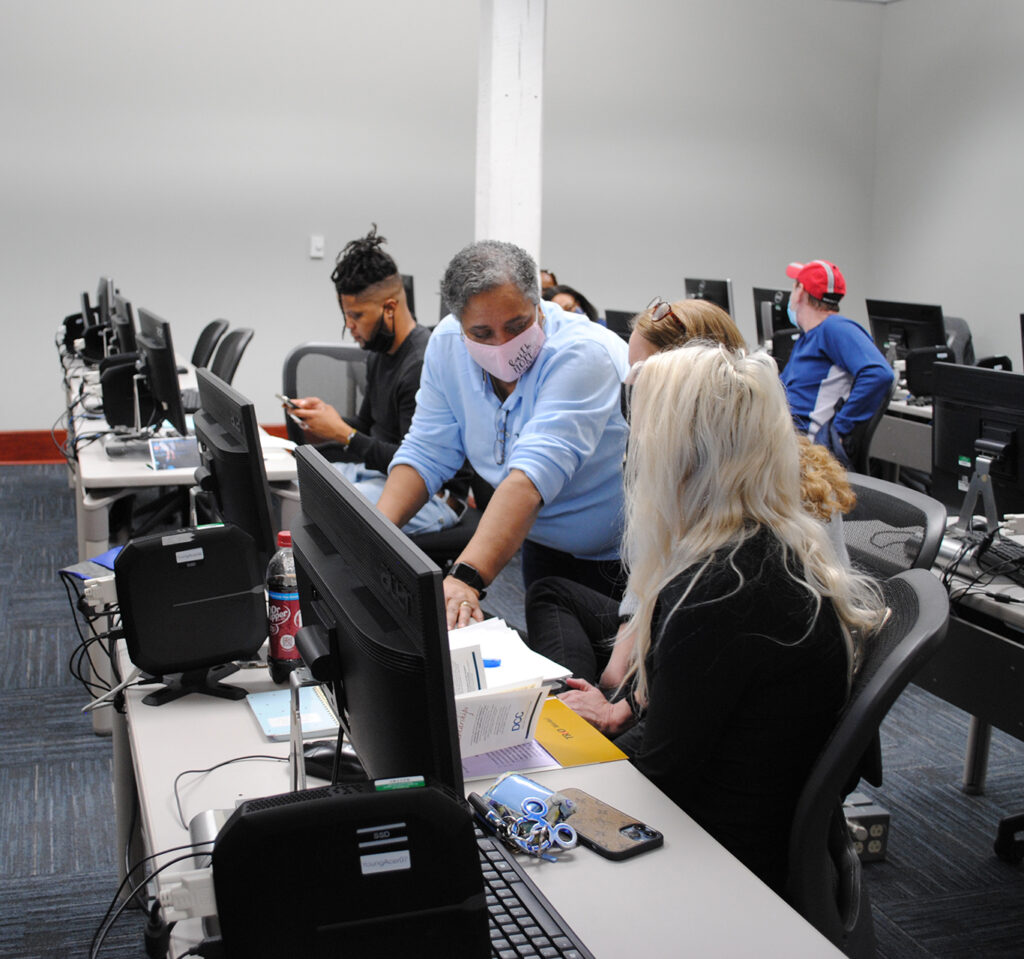 Financial Aid Saturday was held at the Southern VA Higher Education Center (SVHEC) on Saturday, February 26th. The event was hosted by the TRIO Educational Opportunity Center (EOC), Danville Community College, Southside VA Community Colleges, SVHEC, and the Southern VA Higher Education Foundation (The Foundation@SVHEC).
Financial Aid Saturday provided attendees with a one-stop location for information and resources on financial aid and college enrollment. TRIO EOC financial aid specialists provided one-on-one assistance with completing the FAFSA form, while community college staff helped students enroll & register for classes.
The Free Application for Federal Student Aid, or FAFSA, is the first step in applying for financial aid, including the Pell grant, work-study positions, and student loans. Additionally, many grant and scholarship programs require a completed FAFSA as part of their application process.
Students who attend classes at SVHEC are eligible for a dedicated pool of scholarships from The Foundation@SVHEC. During Financial Aid Saturday, The Foundation's director, Katrina Powell, provided information on their scholarship programs. Students may apply online year-round at www.svhef.org.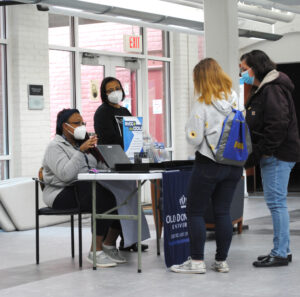 Representatives from Old Dominion University (ODU) and the Southern VA Higher Education Center provided program information on the college and job training programs available at SVHEC. ODU provides students with a smooth transfer process into a variety of bachelor's or graduate degree programs including business, human services, computer engineering, and cybersecurity.
SVHEC's hands-on job training programs in HVAC, IT, welding provide students with industry recognized credentials and the skills needed to start a career in less than a year.
For those who missed Financial Aid Saturday, help is still available using the numbers below:
TRIO EOC Financial Aid Specialist, Camille Younger, 434-572-5479.  
Community College Enrollment & Registration, Kathy Whitt, 434-572-5453.
Southern VA Higher Education Foundation Scholarships, Liza Fulton, 434-572-5448
Old Dominion University, Sheritta Clark, 434-572-5556.
SVHEC Hands-on Programs (IT, Welding, HVAC), Meagan Owen, 434-572-5566.