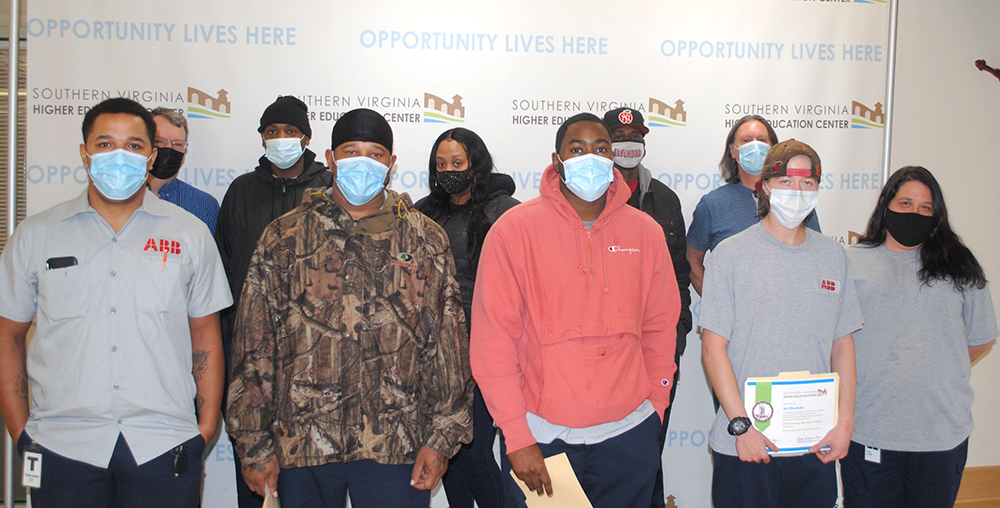 ---
Hitachi Energy USA Inc., (formerly Hitachi ABB) is looking towards the future and investing in the long-term health of its workforce.
To meet its needs, Hitachi Energy has contracted with the Southern Virginia Higher Education Center (SVHEC) to deliver a customized training program for new employees. The 15+ hours of targeted hands-on training launched on November 19th with an initial cohort of 10 new and recent hires.
The five-day training provides employees with an introduction to the technical aspects of transformers including structural assembly using a 3-D model, metric measuring devices and measurements, and blueprint reading. Interactive workplace expectations modules provide opportunities for the new hires to share best practices, focus on specific company policies, and better understand appropriate workplace behaviors. In a unique collaboration, staff from SVHEC and Hitachi Energy serve as subject matter experts and deliver the courses. The classes are held at the SVHEC Innovation Center.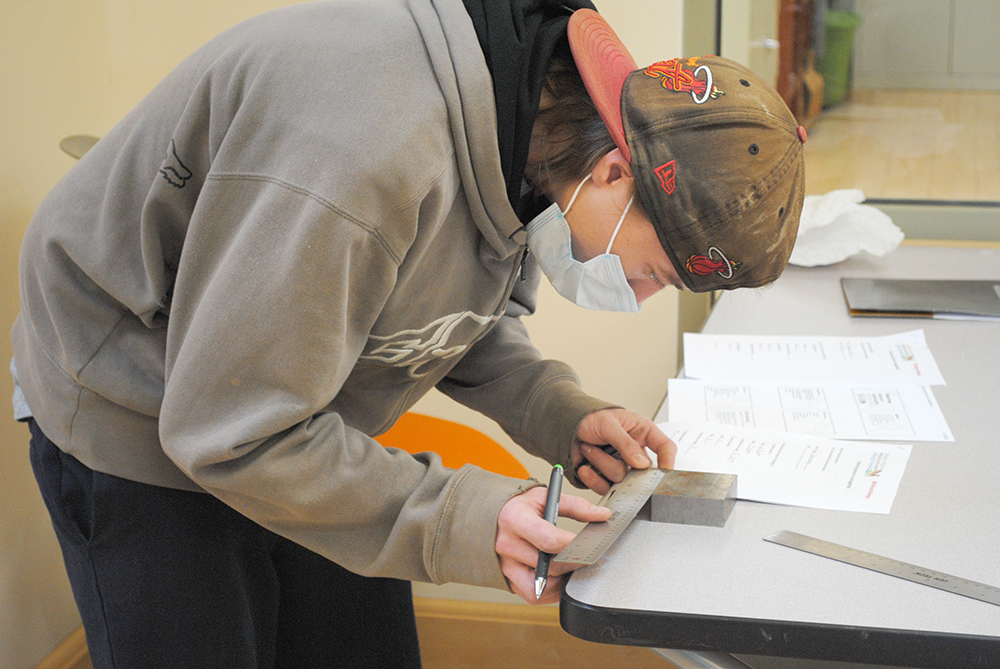 By the end of the new hires training program, Hitachi Energy's new employees will have an increased understanding of key technical concepts and employer expectations in preparation for a smooth transition into the company's high functioning teams.
"The new hire training program was developed to overcome the difficulty in finding this skillset in employees needed to support the business. By partnering with the SVHEC on new hire training, Hitachi Energy is showing our commitment toward investing in the future of our employees and ensuring our workforce has the skillset required to accomplish our global mission," said Ryland Clark, Hitachi Energy's Facilities and Traction Operations Manager.
"A strong workforce is the backbone of any successful organization. I applaud Hitachi Energy's leadership team for taking this proactive step to strengthen and support its local workforce. The Southern Virginia Higher Education Center (SVHEC) is pleased to be Hitachi Energy's training partner for this initiative. We look forward to working with Hitachi Energy's leadership and the new employees to meet their needs for a better prepared workforce," said Dr. Nettie Simon-Owens, SVHEC's Chief Workforce Development Officer. "We are excited about the growth that Hitachi Energy is experiencing in our community and look forward to providing this high-impact training to more of their new employees," Simon-Owens said.
SVHEC's new hire training is the latest offering in an on-going training relationship with Hitachi Energy. In July of 2021, SVHEC and community college partner Danville Community College teamed up to offer a 15-month, for-credit Industrial Maintenance training for 21 of Hitachi Energy's maintenance mechanics.
For more information on SVHEC's customized training opportunities, contact Ricky Gordon, Acting Director of Workforce Training Programs, at or call 434-572-5505.