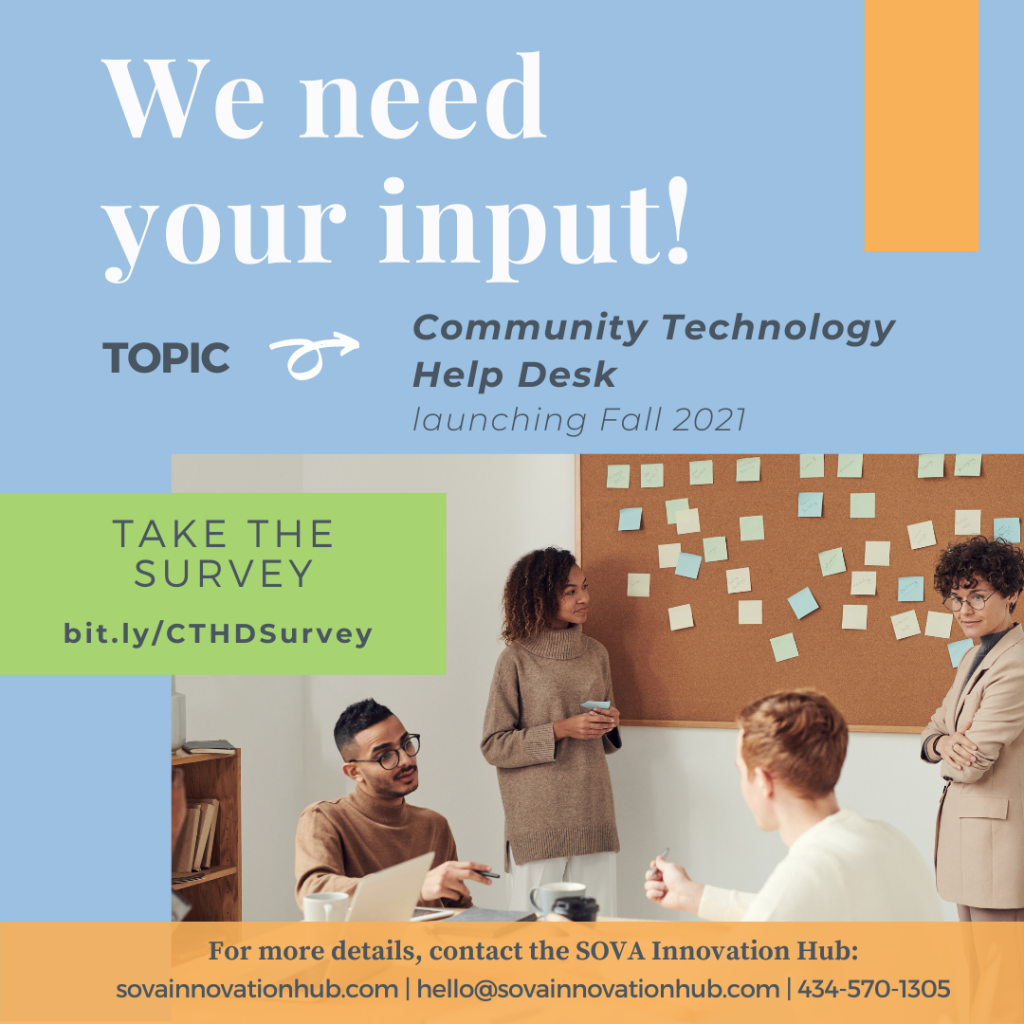 This fall a Community Technology Help Desk (CTHD) will launch at downtown South Boston's SoVA Innovation Hub.
The CTHD will help locals of all ages and backgrounds with their technology needs and challenges.
The goal of this free community resource is to remove barriers to the digital world and ensure that everyone in the region can participate fully in the economy, government, education and social opportunities.
The innovative program is a collaborative effort among the Southern Virginia Higher Education Center (SVHEC), Southside Virginia Community College (SVCC), Danville Community College (DCC) and Longwood University Cormier Honors College, facilitated by the SOVA Innovation Hub. Students at SVHEC, SVCC and DCC will serve as help desk technicians. Microsoft TechSpark is providing funding for this pilot program.
"This will be an amazing program for the region and for our tech-savvy and compassionate students," said Dr. Betty Adams of the Southern Virginia Higher Education Center. "The CTHD will give them the opportunity to leverage their skills, give back to the community, and build valuable workforce experience."
"Sometimes, it's just one small thing creating a huge barrier to access, and our students will be able to identify that key issue and help resolve it," said Chad Patton, dean of occupational and career technology at Southside Virginia Community College.
Longwood Honors students will market the CTHD to communities throughout southern Virginia.