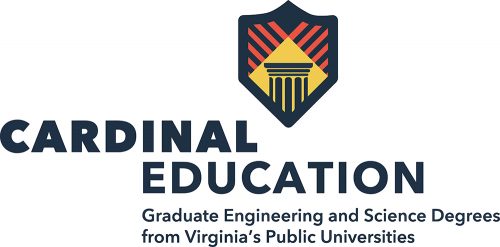 Cardinal Education, previously known as the Commonwealth Graduate Engineering Program, has selected the Southern Virginia Higher Education Center (SVHEC) to manage and coordinate its centralized student support and enrollment services.
Starting spring 2021, SVHEC will be responsible for promoting Cardinal Education, recruiting and retaining students, maintaining the Cardinal Education website, and working collaboratively with statewide officials to advance Cardinal Education's strategic goals.
"Cardinal Education has been a pioneer in distributed learning for over 30 years. SVHEC's new role in providing stronger centralized professional development services to Virginia's working engineers will further enhance the program's ability to support Virginia's valuable science and engineering industries," said Bob Bailey, Executive Director of the Center for Advanced Engineering and Research.
Cardinal Education is a distance learning graduate engineering program comprised of six Virginia universities: George Mason University (GMU), Old Dominion University (ODU), Virginia State University (VSU), University of Virginia (UVA), Virginia Commonwealth University (VCU), and Virginia Tech (VT). Cardinal Education offers individuals the opportunity to earn a master's degree part-time through virtual education.
SVHEC has been a Cardinal Education partner since 1986, initially serving as a receive site for satellite broadcasted courses. When satellite classes were replaced by online learning, the Cardinal Education Advisory Board maintained its relationship with SVHEC, recognizing the Center's unique position within higher education. When Cardinal Education's board decided to restructure its operations and centralize student support services, SVHEC was identified as having the capabilities and track record required to take on these key functions.
"The Southern Virginia Higher Education Center has been part of Virginia's Commonwealth Graduate Engineering Program for over 25 years, and many regional engineers have benefited from the ability to advance to a master's degree in engineering while working full-time. We are very excited that the organization has chosen us for their centralized services and operations center. We look forward to raising the visibility of the program in the southern region of Virginia," said Amy Cole, SVHEC's Director of Student & Partner Advancement.
Cardinal Education's centralized student support offices will be located within SVHEC's 820 Bruce Street Building. SVHEC is recruiting for a part-time program support specialist to carry out the new job functions. To view the position description visit www.svhec.org/careers
For more information on Cardinal Education visit http://cgep.virginia.gov/.