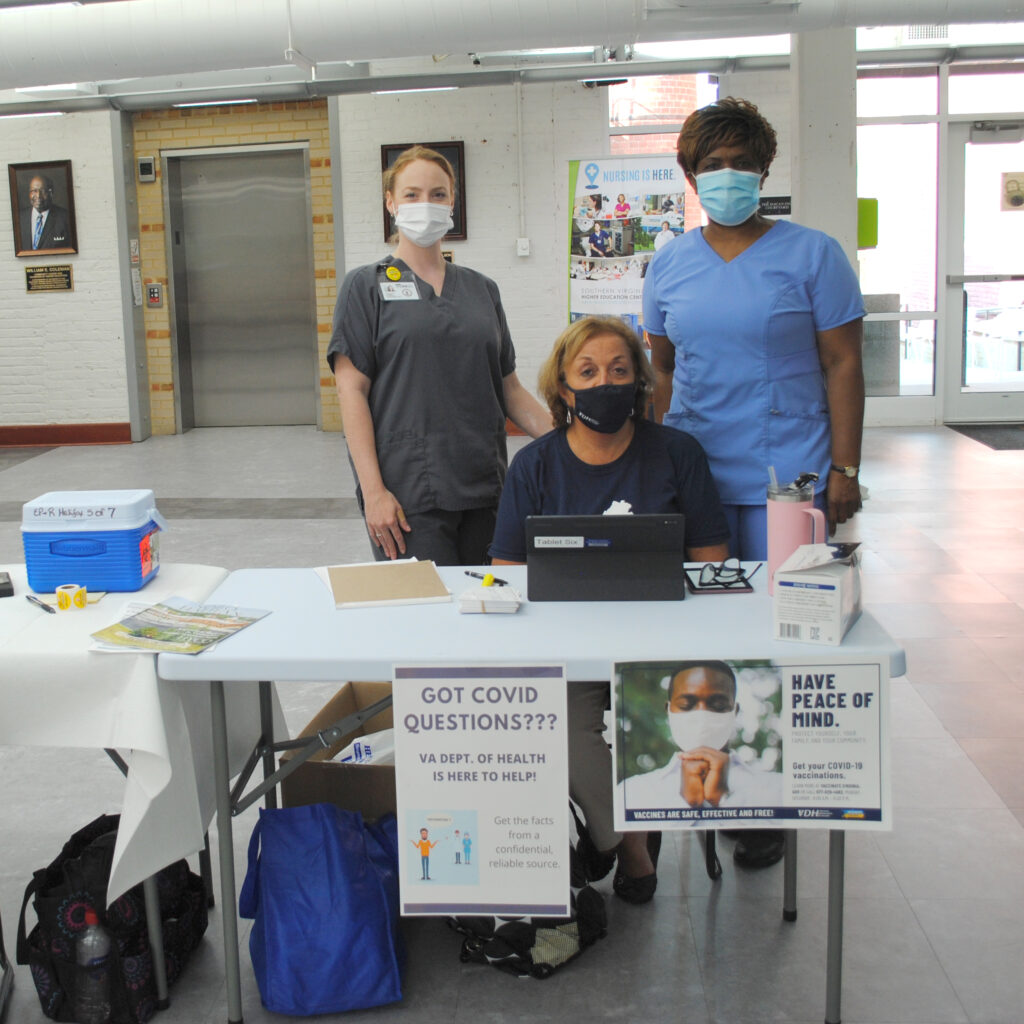 On Tuesday, September 14th, the Virginia Department of Health (VDH) held a free COVID-19 vaccination clinic at the SVHEC.
The clinic was open to all members of the community, and provided convenient access to SVHEC staff and students.
SVHEC believes vaccination is key to defeating COVID-19. To find a vaccine near you visit http://vaccinate.virginia.gov.