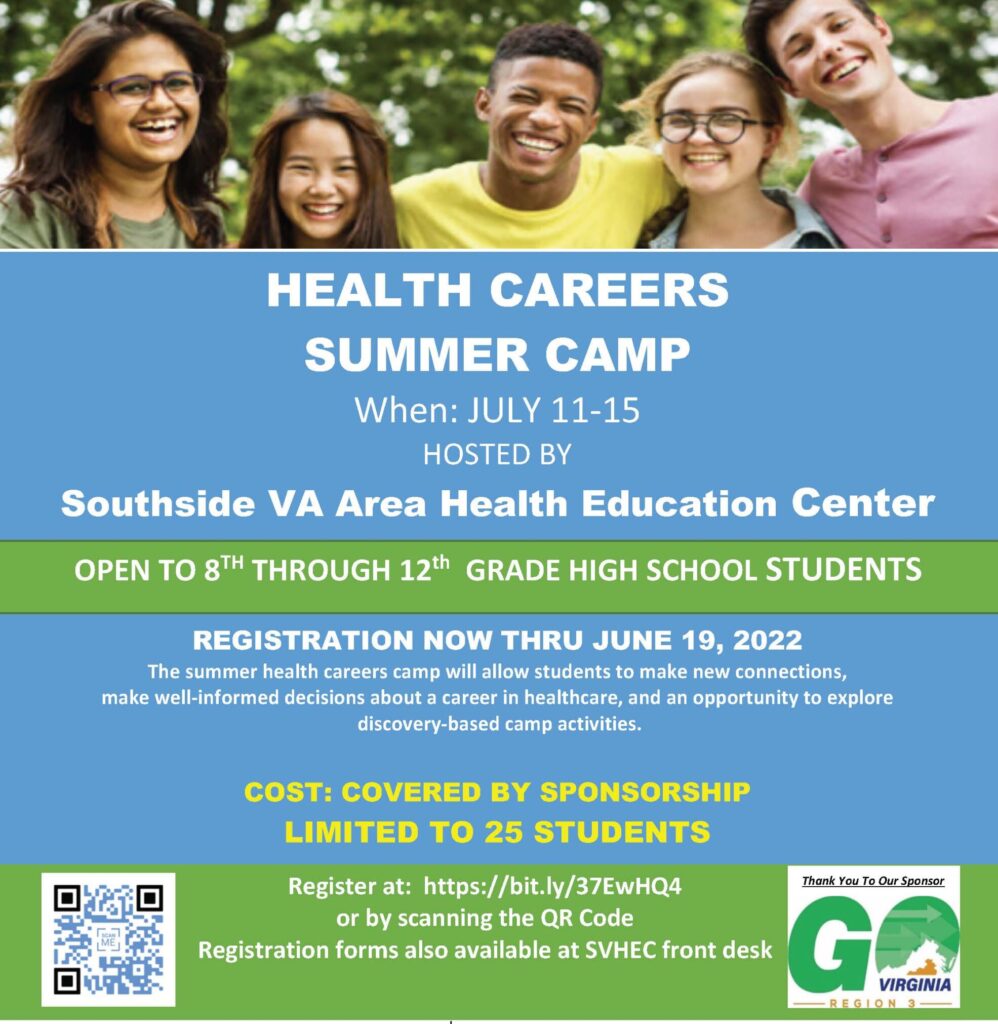 Registration is now open for a free summer health careers camp hosted by the Southside Virginia Area Health Education Center (SVAHEC). The camp will be held in South Boston, VA at the Southern VA Higher Education Center July 11-15, and is open to students in grades 8-12. Registration closes on June 19th and space is limited to the first 25 participants who sign up.
"The goal of the summer camp is to have students walk away with increased knowledge allowing them to make a well-informed decision in pursuing a health career of their choice," said Valerie Watson, director of SVAHEC.
During the sessions, students will learn about a variety of health careers through hands-on discovery-based activities and exposure to healthcare education. There will also be an "ask the health professional" session, and health career information will be given.
"We hope the experience will help lead each of them to a future of economic prosperity, and instill in them a desire to return to the community in which they have rooted ties," said Watson.
There is no cost to attend the camp thanks to funding from GO Virginia Region 3.
Interested students are encouraged to register now as space is limited. Register online at https://bit.ly/37EwHQ4 or by completing a registration form at the SVHEC's front desk.
For more information, contact Valerie Watson at 434-572-5493 or email .