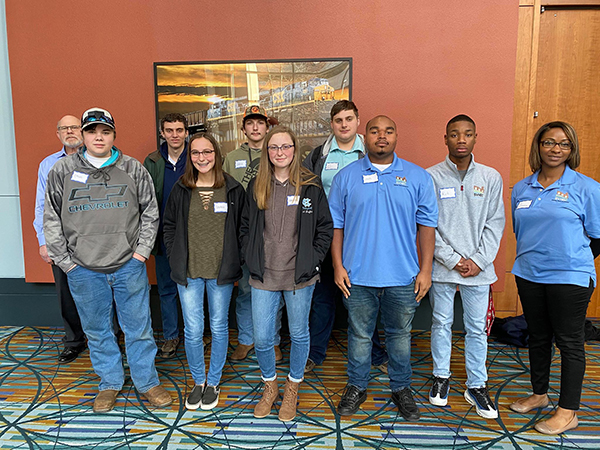 Career Tech Academy (CTA) receives a boost from the Dominion Energy Charitable Foundation.
According to CTA administrator Stephanie Robinson, the academy has been awarded $5,000 through Dominion's Environmental Education and Stewardship Program. This annual program considers grant requests from eligible nonprofits and schools that focus on specific, short-term projects that promise measurable results to improve the environment.
"Through the partnership with the Southern Virginia Higher Education Foundation, we are excited to have been selected to receive this grant, which will be put to great use," Robinson said. "As our K-12 partners and the Virginia Department of Education move forward developing the new 17th career cluster – energy – the CTA has been working toward training our level one and level two students on the educational career pathways.
"A portion of the funds will be utilized to assist with the 2020 'Get Into Energy' Innovation Challenge our students have entered into," she stated. The shark-tank style competition includes 14 schools around Virginia and is sponsored by the Virginia Chamber of Commerce and the Virginia Energy Workforce Consortium, along with energy partners from energy and technology fields across the commonwealth.
For the challenge, students have been asked to consider existing energy inequalities and inefficiencies in their community or school and to develop an innovative plan or product leveraging technologies to improve upon these issues. The official competition will be held March 16 at the Science Museum of Virginia in Richmond. Students will present their "solution" to a group of industry experts serving as judges. The winning team will receive a grand prize of $1,000 cash to be donated to their school.
"In addition to the competition, the funds will be used to educate and prepare the level two students with the Energy Industry Fundamentals (EIF) credential. Field trips and guest speakers will also be incorporated into this educational awareness," Robinson added. "This credential is a nationally recognized industry certification that is used in a variety of workforce industries."
The Career Tech Academy at SVHEC is a year-long hands-on training program available to high school students in 11th and 12th grades from Halifax, Charlotte and Mecklenburg Counties. The program is enrolling students now for the 2020-2021 school year. If you would like more information on the Career Tech Academy, contact Stephanie Robinson, 434-572-5497, , or Debra Woltz, CTE coordinator for Halifax County Public Schools, 434-575-2013, .