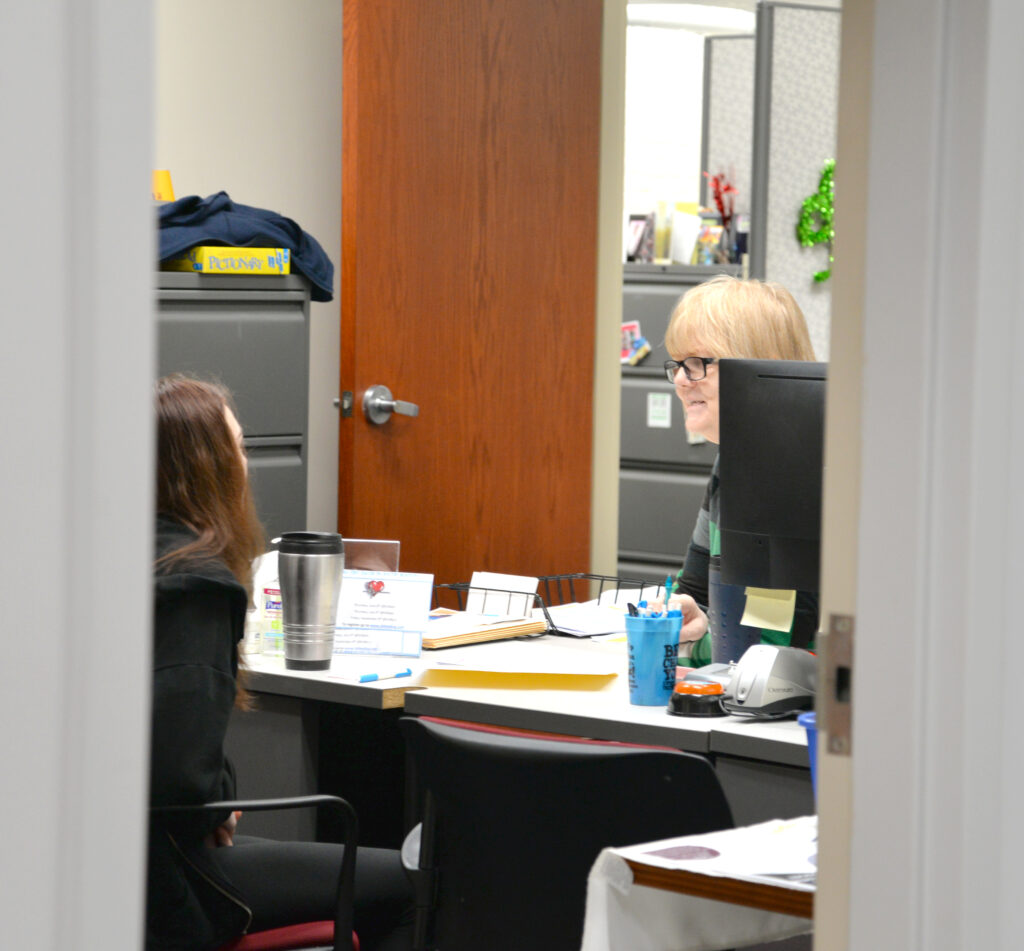 On March 18th, the TRIO Educational Opportunity Center (EOC) and Southern Virginia Higher Education Center (SVHEC) hosted Financial Aid Saturday. The annual event was held in the SVHEC's 820 Bruce Street Building from 10am-2pm.
Financial aid and community college representatives (DCC & SVCC) were on-site to assist students with completing the Free Application for Federal Student Aid (FAFSA), start the college enrollment process, apply for scholarships, and provide information on college degree and job training programs. The Saturday event provides expanded access to services and gives attendees an opportunity to walk-in and complete their financial aid paperwork without an appointment.
SVHEC and its partners began hosting Financial Aid Saturday in 2021 after data showed a sharp decline in the submission of FAFSA applications because of the COVID-19 pandemic. Although application numbers have increased, SVHEC leadership have identified Financial Aid Saturdays as an important event to increase enrollment in post-secondary educational opportunities.
If you missed the event, help is still available. For more information on services offered by the EOC, or to make an appointment, contact Camille Younger at 434-572-5479 or email . To make an appointment with the Community Colleges contat Kathy Whitt at 434-572-5453 or email .