Participants in the SVHEC's IT Academy now have an opportunity to train on datacenter equipment thanks to a donation from Microsoft Corporation.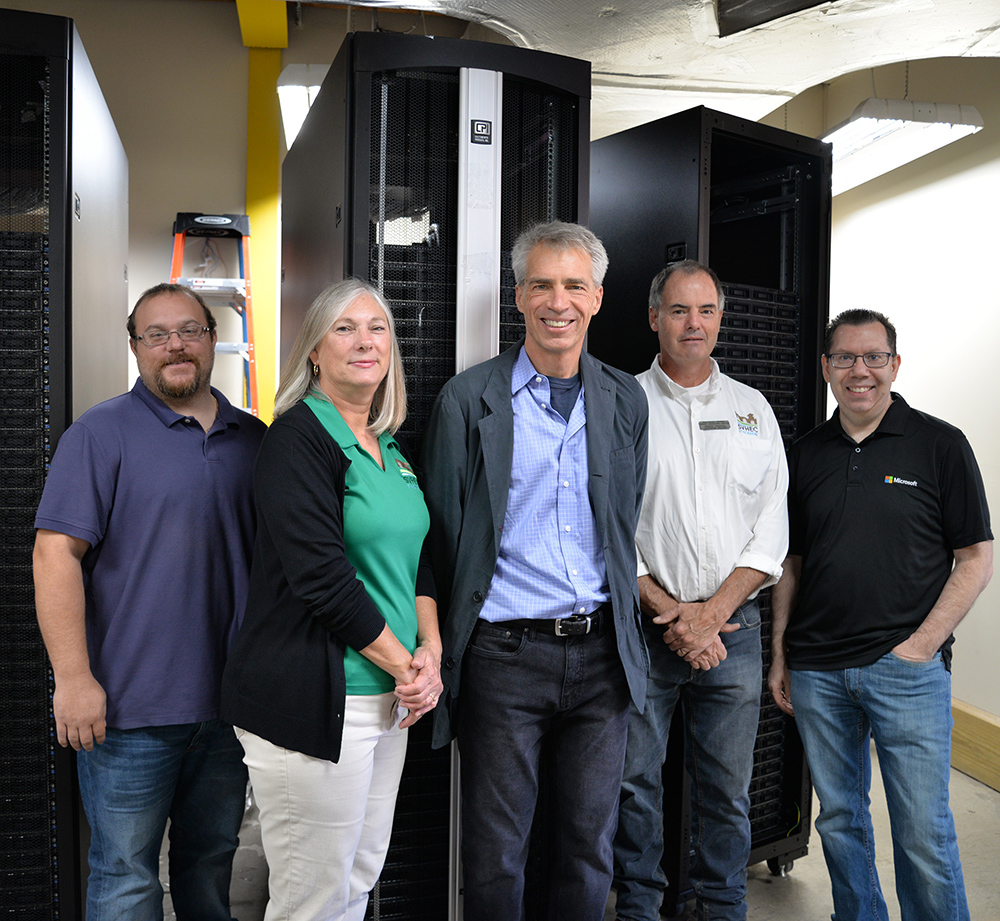 Through a grant from Microsoft Philanthropies, the Microsoft corporate giving arm, the IT Academy received 30 laptop computers and three server cabinets, each equipped with 38 servers and three network switches. The decommissioned equipment was previously used in a functioning datacenter, providing ITA trainees with a unique opportunity to learn on industry-standard equipment.
"I am so grateful to the whole Microsoft team for this donation – they are great to work with," said Nelson Stevens, SVHEC IT Manager. "Through their donations, ideas, and visits to our campus, the local Microsoft team has demonstrated a commitment to helping the SVHEC ITA staff raise the level of workplace training opportunities our trainees experience while attending an ITA training program," Stevens continued.
"We're thankful for the opportunity to work with the community and help students advance in an area of new technology where our employees are knowledgeable and passionate," said Bob Reitinger, Senior Program Manager, Microsoft Cloud Infrastructure and Operations. "We hope this is just one of many opportunities we will have to work together."
The SVHEC IT Academy offers short-term, hands-on training to prepare individuals with the knowledge and certifications required for employment in Southern Virginia's growing information technology sector. ITA's certified trainers engage participants in labs and activities that simulate the work environment so program completers leave with the technical and soft skills needed for long-term employment success. For more information visit www.svhec.org/ita.