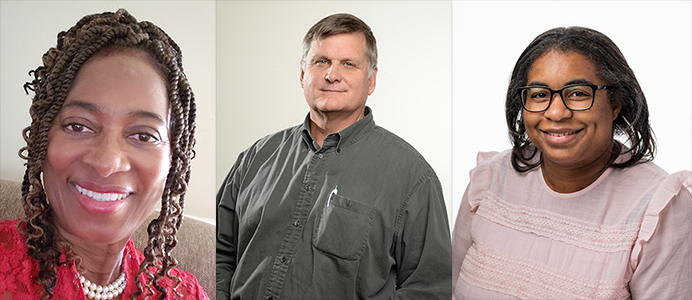 Dr. Betty H. Adams, executive director of the Southern Virginia Higher Education Center (SVHEC), recently announced changes to the agency's organizational structure to set the stage for future growth and continuous improvement of its program offerings and services.
"SVHEC continues to evolve. Over the past three years we've seen growth in technical training and a staff that's starting to trend younger. It's important that we adjust and stay ahead of the curve so we're able to continue providing a high level of service to the region."
To assist with the changes, Adams brought in renowned consultants from FORVIS. FORVIS is a national, top ten professional services firm with a reputation for providing best-in-class client experiences. The FORVIS team made several trips to SVHEC, utilized extensive surveys and individual interviews to provide a set of recommendations that fall into five broad categories: organizational adjustments, policy considerations, performance goals and evaluation, communication strategy, and training and teambuilding. The recommendations were rolled out at a staff town hall, and will take effect on February 25th.
Under the new organizational structure, Dr. Nettie Simon-Owens will be elevated to Chief Strategy Officer. In this role she will work closely with Dr. Adams, the SVHEC leadership team and Board of Trustees to develop, communicate, and execute the agency's strategic plan and organizational initiatives. She will recommend new programs, services, and approaches, and assist in keeping the agency focused on its strategic goals and mission.
"Look in any direction at the SVHEC and Dr. Simon-Owens' impact is obvious. I have always depended on her strategic and instinctive skills and I need these more than ever as we map our future in the face of a shifting educational landscape," Adams stated.
SVHEC's workforce training programs will be realigned to merge adult workforce training and high school training through the Career Tech Academy into one unit. David Kenealy, current Special Assistant for Innovation & Development, will oversee this unit integration and will be named interim Workforce Training Officer. Kenealy will work with workforce and CTA staff to align programs into accessible career pathways, and will launch new training programs that are in development.
Lastly, SVHEC will adjust its communications department. Associate Director of Communications Hope Harris-Gayles is being promoted to Director of Communications & Outreach. In response to recommendations from FORVIS to increase the agency's human resources support, Harris-Gayles will also assume new duties as Human Resources Ombudsman. While SVHEC contracts with the Commonwealth's Department for Human Resource Management (DHRM) for HR services, Harris-Gayles will serve as the internal staff interface for HR related questions and issues. She will work closely with the executive director, Chief Finance & Operations Office and DHRM to carry out this new assignment.
"I feel very good about the recommendations we're implementing," said Dr. Adams. "We have a lot of exciting opportunities ahead of us, and I'm confident these changes will position us for continued growth and success."