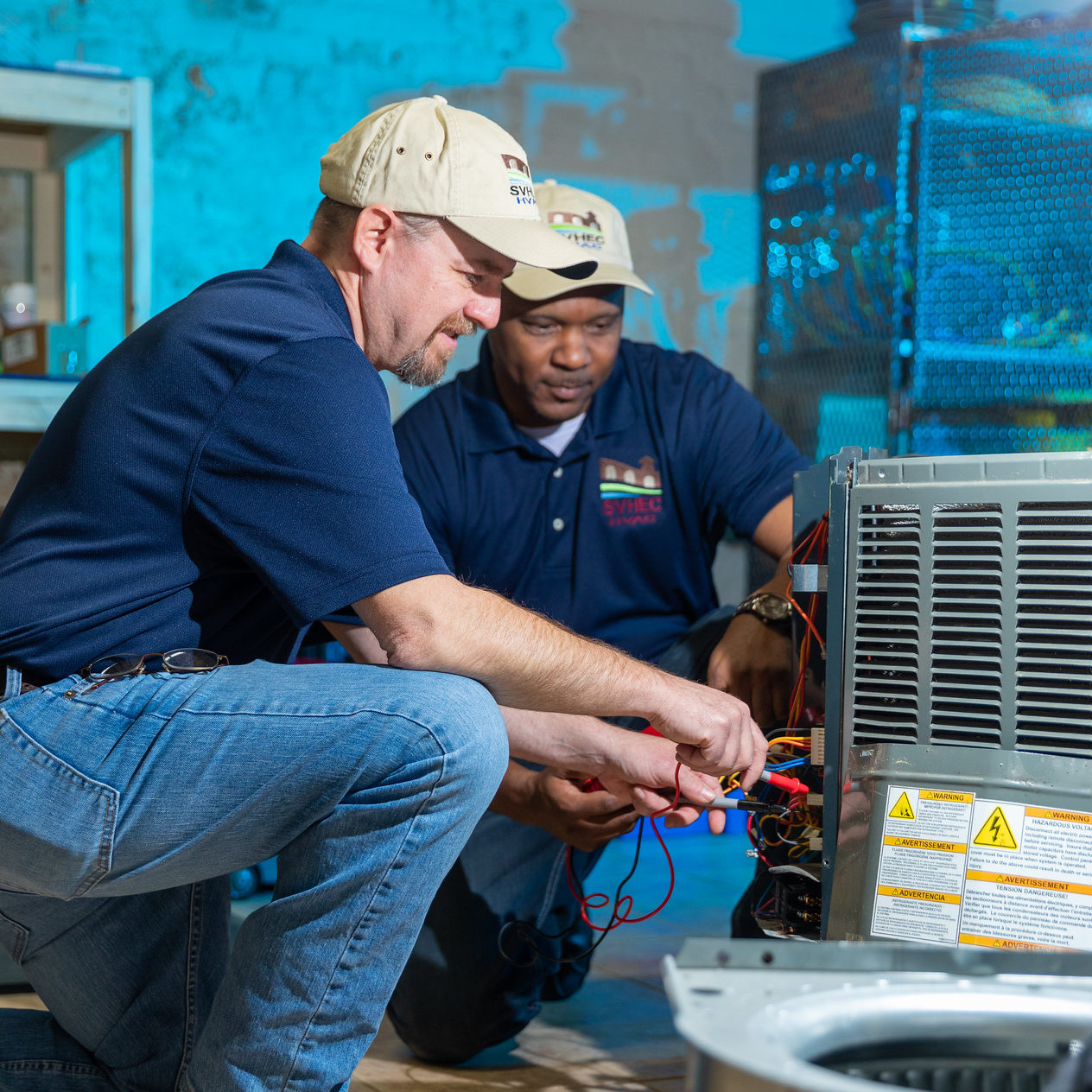 The Virginia Dept of Professional and Occupational Regulations' (DPOR) Board for Contractors has designated the Southern Virginia Higher Education Center as an approved educational provider for heating, ventilation, and air conditioning (HVAC). This board regulates individual tradesmen who engage in trades ranging from electrical and plumbing to HVAC and elevator mechanics. SVHEC's designation as an approved educational provider means individuals may enroll and complete the approved HVAC@SVHEC courses to meet state licensing requirements.
According to Dr. Nettie Simon-Owens, SVHEC Chief Strategy Officer, DPOR's approval of the SVHEC as an educational provider for HVAC training is a tremendous accomplishment for the agency, area employers, and adults interested in HVAC careers. "The NCCER curricula used for the SVHEC's HVAC courses are designed to produce craft professionals with the needed skills for HVAC jobs. This approval provides another pathway for craft professionals to pursue and achieve effective training and relevant credentials. Thank you to DPOR's Board for Contractors for your review and approval of our application."
SVHEC Director of Workforce Training, Cassandra Satterfield also expressed her appreciation stating, "We are most appreciative of DPOR for this recognition of our NCCER-based HVAC curricula. It's an honor to be approved by DPOR as an educational provider, and to provide students with enhanced opportunities to become recognized HVAC tradesmen."
SVHEC provides HVAC training based on the National Center for Construction Research and Education (NCCER) curricula. HVAC@SVHEC includes NCCER Core, OSHA-10, and HVAC Levels 1 and 2. Each level typically represents one year of apprenticeship training.
The HVAC journeyman's license is the first level of professional licensure for HVAC technicians. To earn this credential, individuals must have two years of work experience and two years of HVAC education or complete at least 240 hours of vocational training and acquire four years of work experience. With the DPOR designation, individuals who complete the HVAC@SVHEC training program, which exceeds the 240-hour minimum, may count those hours towards their licensing requirement.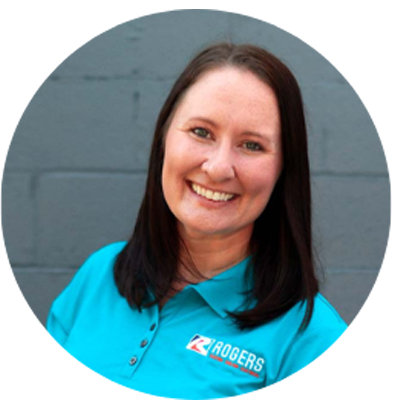 The new DPOR designation supports the regional workforce by providing local access to recognized HVAC training. Demand for HVAC technicians is high across the region and expected to increase. Currently, the pool of skilled technicians is not sufficient to meet the growing demand leading to multiple challenges for employers. SVHEC pursued the DPOR designation at the request of Rogers Heating & Cooling, a growing, regional HVAC employer who needed a local training option to help them develop and recruit HVAC technicians.
Alyssa Rogers, Rogers Heating & Cooling Vice-President said, "With a passion for growth, Rogers Heating & Cooling strives to provide opportunities for team members to achieve their goals. A major goal for many on the team is HVAC certifications through DPOR. My first step to helping them achieve these goals was reaching out to SVHEC to see if they could help make this a reality. They took swift action and are now able to offer an accredited HVAC program right here in Halifax County. This is a huge win for individuals living in the area that have a willingness to grow in the industry."
SVHEC hopes regional employers and individuals interested in pursuing an HVAC career will consider the added benefit and convenience of training at SVHEC. HVAC@SVHEC is currently recruiting for its next cohort scheduled to start fall 2023. Customized training on specific HVAC skills is also available to employers on a contractual basis.
"Being accredited through DPOR is going to make a major impact on the community and I am proud to have been a small part in making this all happen," Rogers continued. "Thank you SVHEC for your continued support of the trades and local business in Halifax County and beyond."