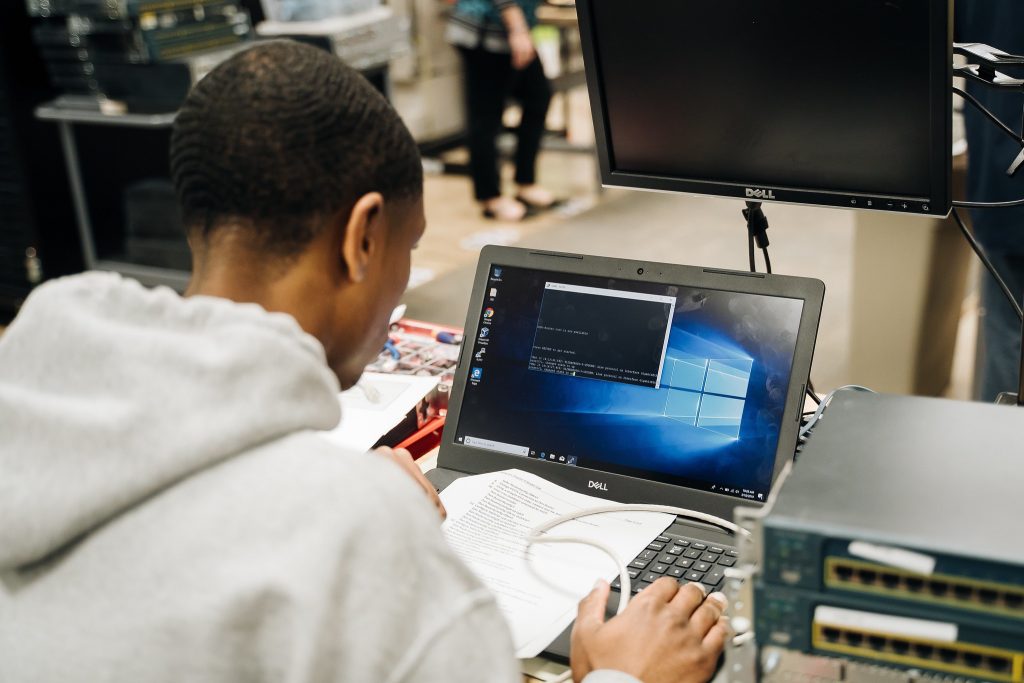 The Southern Virginia Higher Education Center (SVHEC) and Old Dominion University (ODU) are inviting high school students and their parent or guardian to a virtual Q&A session focused on careers in technology.
On Tuesday, May 18th at 6:00pm, SVHEC and ODU will host a virtual Tech Talent Q&A with Stephen Barry, ODU's Community/Business Enrollment Manager. Barry will provide information on careers in computer science, computer engineering, cybersecurity, and information technology, and will answer questions on the programs and applying to ODU.
Students who wish to remain in southern Virginia may complete the entire degree program online.
The Tech Talent Q&A will be held by Zoom. Attendees must register at http://bit.ly/svhecqa to receive the Zoom meeting link. The Q&A will also be livestreamed on the SVHEC's Facebook page at www.facebook.com/svhed.
Technology careers are in-demand, and offer individuals good pay in a growing industry. For several years, Microsoft's Technology Education and Literacy in Schools (TEALS) Program has been working with high schools in southern Virginia to promote interest in computer science. Currently, high schools in Halifax, Charlotte, Mecklenburg, and Lunenburg Counties are participating in the TEALS program.
Through the Tech Talent Initiative, SVHEC and ODU will help TEALS students create a seamless pathway from high school to a bachelor's degree at ODU. For students who haven't taken high school computer science courses, the Tech Talent Initiative will help them discover which program is best for them, and help them develop a plan to reach their goal.
"Students often hear that computer science or cybersecurity pay well but they may not know what steps to take to pursue a career and succeed. The Tech Talent initiative will work to change that by helping students understand these careers, and by helping them develop a career pathway that works for them," said Hope Harris-Gayles, SVHEC associate director of communications & outreach.
SVHEC hopes to generate enough interest to form a cohort of students who will enroll in the bachelor's degree program and move through it as a group. SVHEC has committed resources including meeting space and academic and career coaching to assist students as they move through the cohort.
"We're going to walk beside students every step of the way to help them succeed," said Harris-Gayles.
The May 18th virtual Q&A session will be geared towards high school students, but anyone interested in a tech career is invited to attend. Online registration is available at http://bit.ly/svhecqa.