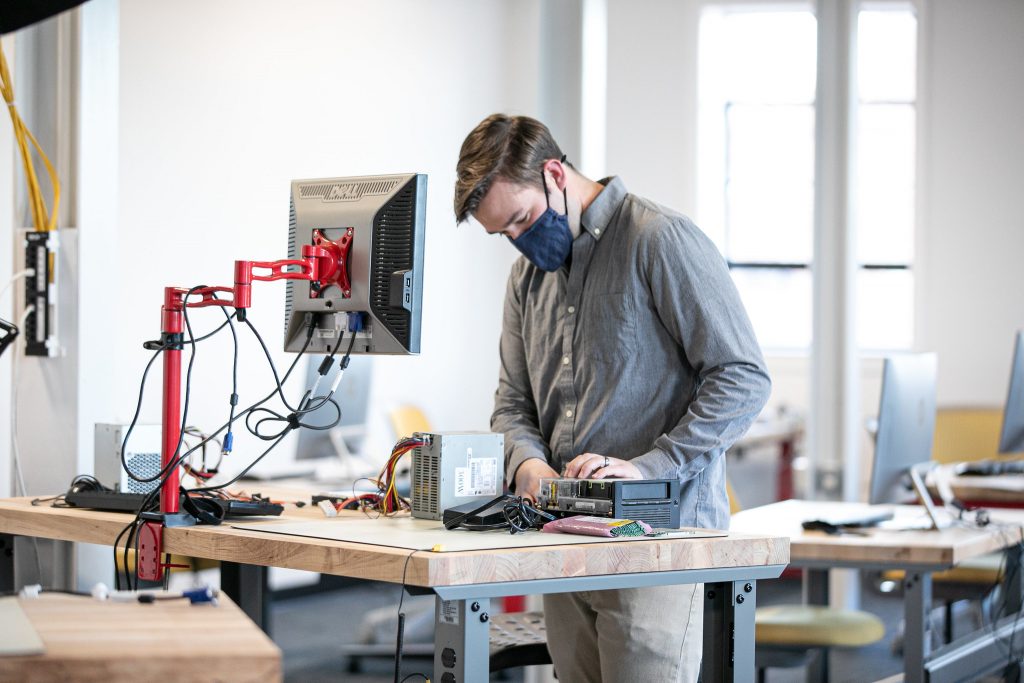 Technology careers are in-demand, and offer individuals good pay in a growing industry. While Microsoft's datacenter in Boydton is a significant tech employer in southern Virginia, many other industries from school systems and healthcare to manufacturing are hiring tech talent.
The Southern Virginia Higher Education Center is teaming up with Old Dominion University (ODU) to spotlight tech focused bachelor's degrees, and help students create a seamless path from high school and community college to a bachelor's degree at ODU.
Through this new Tech Talent initiative, SVHEC and ODU will help students understand careers in Computer Science, Information Technology (IT) and Cybersecurity, and help them chart an educational path leading to a bachelor's degree in one of the three program areas. Students who want to remain in southern Virginia can complete 100% of the degree online.
On Thursday, April 29th, SVHEC and ODU held a virtual Tech Talent Q&A with ODU's Coordinator for Tech Talent Transfer Initiatives, Christopher Yost, and coordinators for each program. To watch the Q&A session visit https://fb.watch/5c4FV8z26D/.
"Students often hear about in-demand careers in technology, but they may not know what those jobs entail or what skills and education are required. The Tech Talent initiative will work to change that by helping students understand what a career in computer science, cybersecurity, or information technology looks like, and how jobs differ between the three areas, said Hope Harris-Gayles, SVHEC associate director of communications & outreach.
SVHEC hopes to generate enough interest to form a cohort of students who will enroll in the bachelor's degree program and move through it as a group. Although the degree programs are readily available to individuals now, SVHEC believes the cohort model provides additional support and a sense of community that can play a critical role in a student's success.
"There's something special about a group of students going through a program together. They're able to study together, and support each other along the way. We see it all the time with nursing students, and it's clear the shared experience makes a big difference," said Harris-Gayles.
In addition, SVHEC has committed resources like a meeting space and academic and career coaching to assist students as they move through the cohort.