Nursing
The Southern Virginia Higher Education Center (SVHEC) offers many options for nursing education through our educational partners and The Center of Nursing Excellence (CNE). Housed in the SVHEC, the CNE is a regional nursing education center for southern Virginia that gives students access to advanced facilities and equipment, including:
High-tech simulation lab with medical equipment, supplies and high-fidelity manikins (human-shaped models used for clinical or surgical scenarios)
Debriefing area equipped with video and audio playback of conducted simulations
State-of-the-art classroom
Five-bed skills lab replicating a hospital setting
Through advanced simulation technology, the CNE offers students the ability to acquire hands-on experiences and critical thinking skills in a safe environment. Financial aid is available.
Southside Virginia Area Health Education Center
The SVHEC also hosts the Southside Virginia Area Health Education Center (AHEC), which works to build awareness about careers in healthcare in the commonwealth. An important component of this initiative is the AHEC Scholar Program for individuals pursuing a healthcare career in a rural or underserved community.
Academic Programs from CNE Educational Partners
SVHEC offers the opportunity to earn bachelor's, master's and doctoral degrees through our educational partners.
Certificate, Associate Degree and Bachelor's Degree Programs
Nursing Assistant and Medication Aide Courses (Danville Community College)
Practical Nursing (Southside Virginia Community College)
Nursing, Associate of Applied Science (Southside Virginia Community College)
RN to BSN (Old Dominion University)

Master's of Science Nursing (Old Dominion University)
MSN: Adult Gerontology
MSN: Family Nurse Practitioner
MSN: Midwifery
Doctorate of Nursing Practice (Old Dominion University)
DNP: Nursing Advanced Practice
DNP: Nursing Nurse Executive
SVHEC also offers CPR & First Aid Certifications. Click here for details.
For questions or to get started, contact or (434) 572-5443.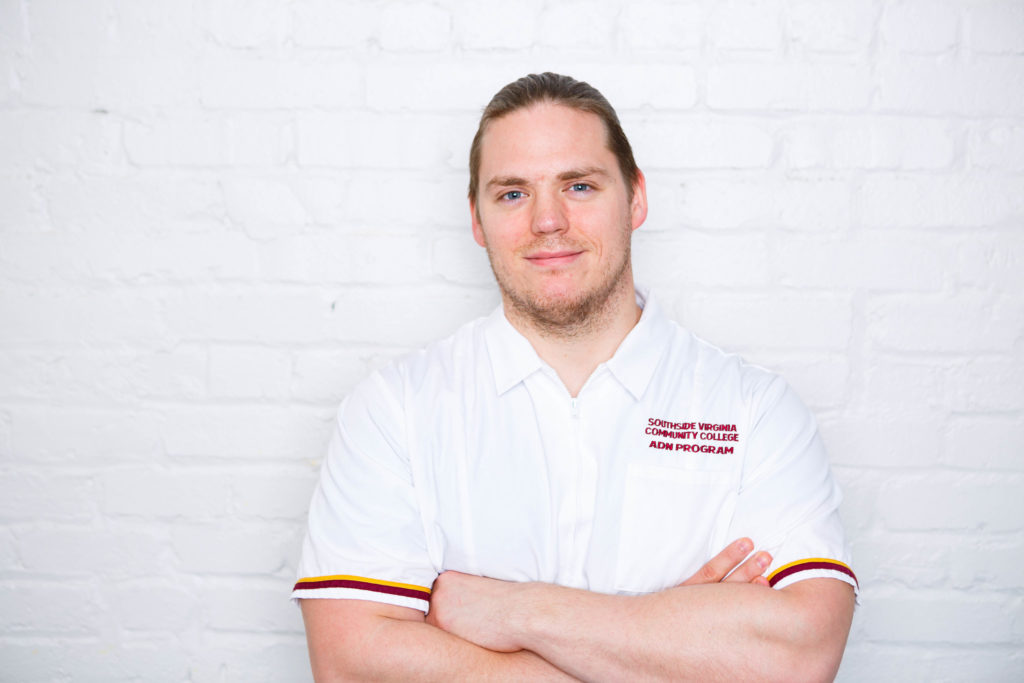 "I knew I wanted a career with lots of opportunities, flexibility, and job security and that would keep me 'thinking and on my feet.' I found nursing to be an excellent option."
–Miles Thomas, SVCC 2018 RN program graduate