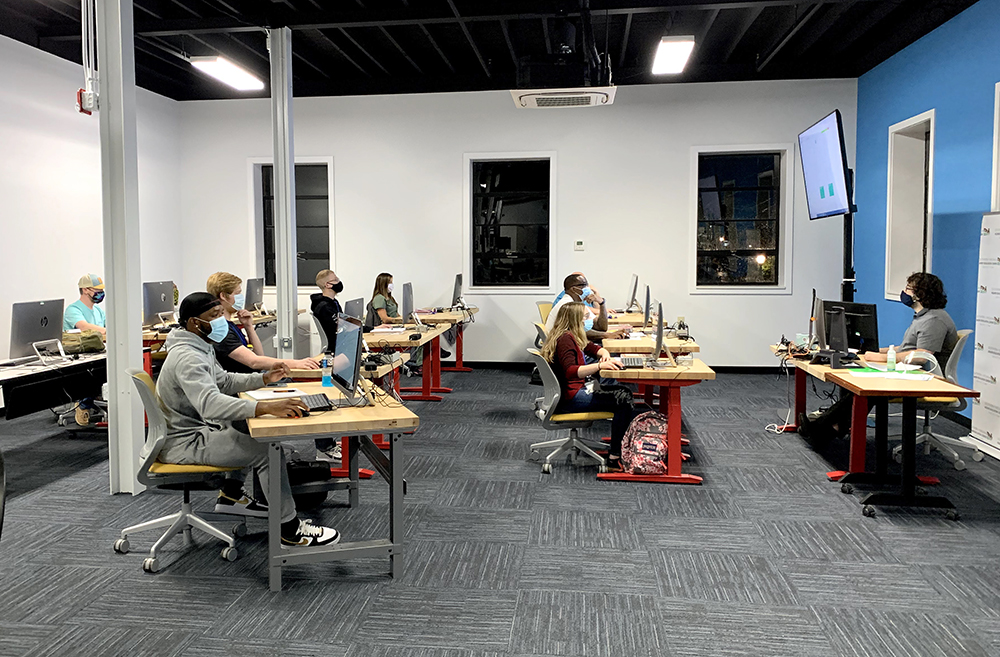 The Southern Virginia Higher Education Center's IT Academy is now offering a new introductory course, CompTIA IT Fundamentals+. The eight-week course is designed for individuals with little to no experience in IT.
"This course helps students figure out early on if they want to pursue an IT career, and which pathway is right for them," said Kelly Shotwell, IT Academy Director.
Through classroom instruction and online guided activities, IT Fundamentals+ introduces students to a range of valuable IT skills including:
basic computing and troubleshooting,
basic database concepts, structures, and interfaces,
setting up and installing common peripheral devices to a personal computer, and
securing a basic wireless network.
ITA staff developed this course in the midst of COVID-19, and adapted the material so that the class can be delivered in-person or completely online. Through the use of online practice labs and emulators, virtual students are able to have the same hands-on experience as in-person students.
"Being able to deliver this course in a way that allowed virtual students to have the same hands-on experience was very important to us. What we developed worked well during the fall 2020 pilot course, and I'm excited to provide an online course option to our students," Shotwell stated.
In addition to the hands-on technical skills gained, IT Fundamentals+ also introduces students to a range of IT career pathways such as database management, software development, and hardware support. Individuals who successfully complete IT Fundamentals+, and want to continue in the IT Academy, will have the necessary foundational skills to be successful in the ITA's CompTIA A+/Server + course.
Those who opt for a different career pathway still leave with an entry-level certification and a set of technical skills that can be beneficial in their personal and professional lives.
ITA's IT Fundamentals+ course was piloted with an initial cohort of 12 students during the fall 2020 semester. The next class will be offered March 2021. Classes meet two evenings a week and can be taken in-person or completed online. Interested individuals are encouraged to view an informational video at SVHEC IT Fundamentals+.
For more information or to start the enrollment process email or call 434-572-5660.